EVENTS WE OFFER:
Socials:
Socials take place on Wednesdays and Fridays from 9-10 pm. These informal dance sessions provide you an opportunity to practise what you have learnt with other students and instructors in a social environment.
Parties:
This is when we dress up the studio into our fantasy theme and we expect you guys to turn up in costume too! It's a free party with games, dancing and fun galore where you can let ya hair down (or shave it off) and have your selves a gooood time!!! Our clients love dressing up for these events.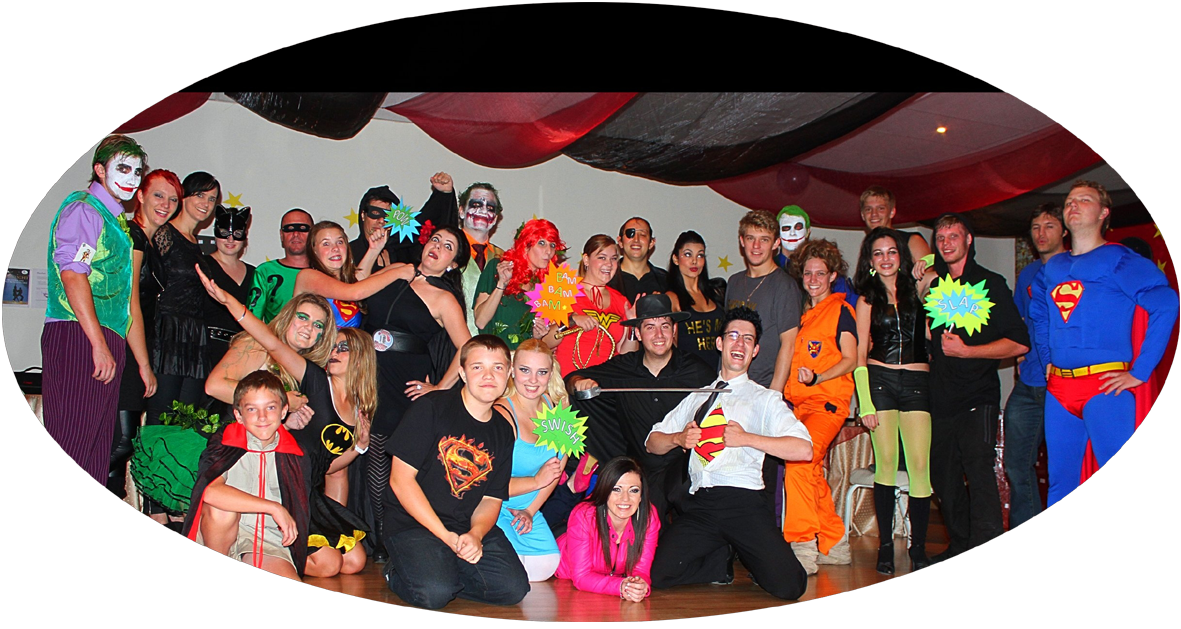 Exams:
Although not compulsory, there are ample opportunities throughout the year to do your exams as you move up through the levels. This is a semi-formal event with a finger supper. This is where we separate the men from the boys and test you on what you've learnt. It's very important to be able to gage your progress and to ensure that there is no prejudice we have an outside adjudicator to mark you on your fancy footwork.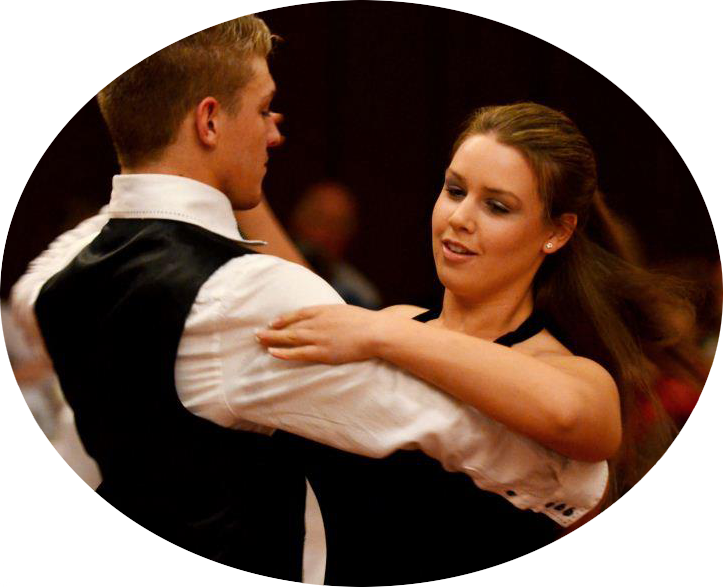 Eisteddfod:
This event offers students the opportunity to perform an exhibition on stage.
Exhibitions are choreographed specifically for the participants to music of their choice and performances are between 1 and 2 minutes long. The exhibitions are divided into levels based on the students current dance level and experience.
Categories include:
Pro/Am (student and teacher)
Amateur couple (2 students)
Pro/Am Group (1 or more teacher and more than one student)
Amateur Group (more than 2 students)
We find that the eisteddfod experience builds confidence and adds a new dimension to a students dancing.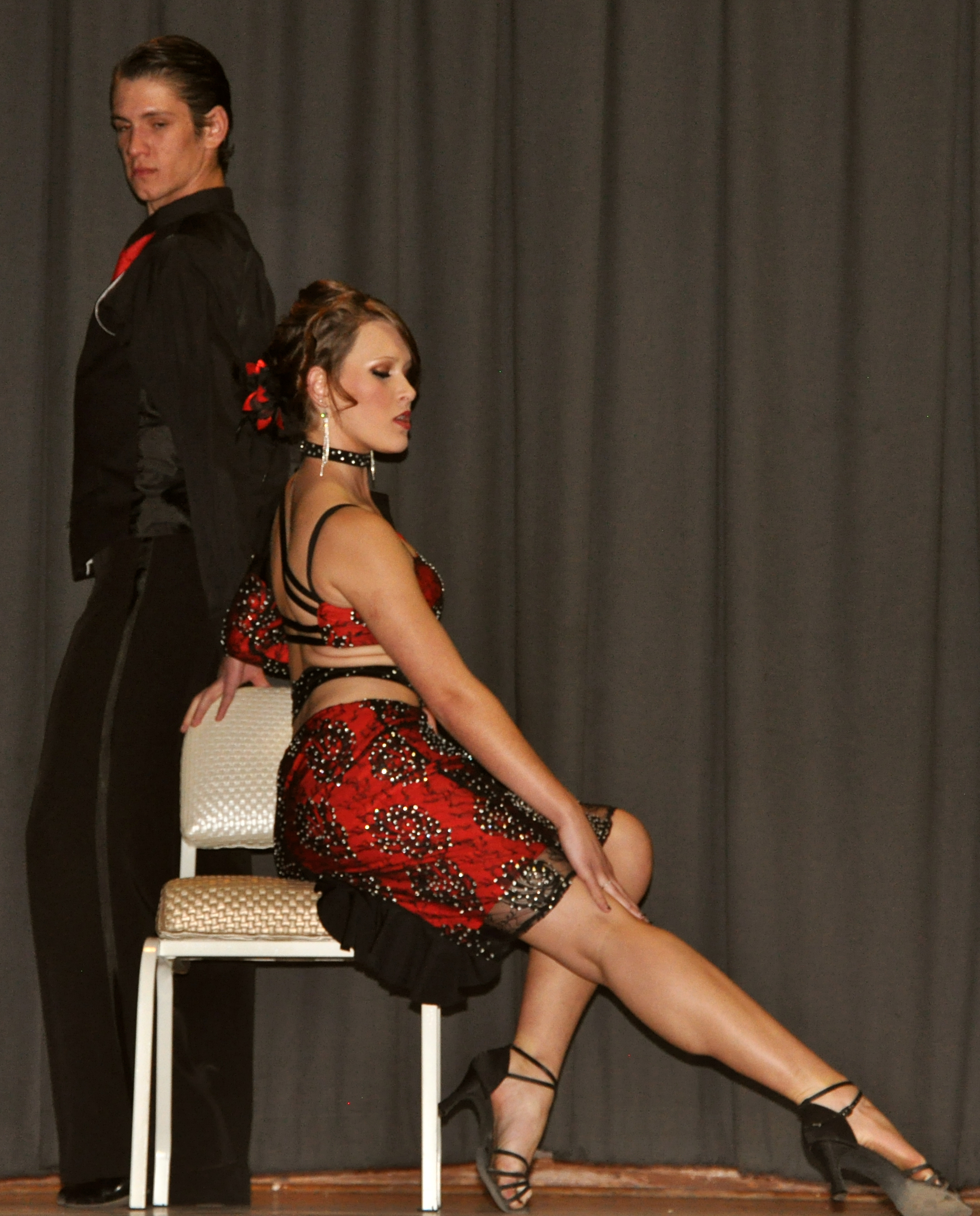 Match Dances:
These events are tailor-made for those who want to compete. You have an opportunity to take part in internal and external competitions. These black tie events include a 2 course meal.
Spotlight Evening:
This event is an opportunity for you to showcase your dancing either in the form of syllabus work or exhibition. An exhibition is a specially choreographed dance for you to dance as a couple or as a single with your instructor.
Shows:
Our students perform a show once a year on stage. Those that participate in this event greatly improve their dancing and hence their confidence. All genres of dance are represented in these shows including Contemporary, HipHop, Jazz, Ballet and Funk.