Golden Hearts Charity Ball

INFORMATION SHEET AVAILABLE TO DOWNLOAD AT THE BOTTOM OF THIS PAGE
There can be no keener revelation of a society's soul
than the way in which it treats its children. Nelson Mandela
Date: 18 July 2015 (Mandela Day)
Tickets: R500 Gold Package / R800 Diamond Package
Time: 5.30pm for 6pm
Venue: UTOPIA PLACE - HOME OF UNION CATERERS:
(Corner of Lynnwood Road) 840 Cura Avenue, Equestria, Pretoria
GPS Co-ordinates
25° 46' 20" S
28° 20' 08" E
Tickets:
R500 Gold Package (100 tickets available): Welcome drink, 4 course plated sit down meal
plus 2 bottles of wine & 1 grape juice per table
R800 Diamond Package (400 tickets available): Welcome drink, Full local bar – free of charge,
4 course plated sit down mealand a cheese & biscuit platter, Special Diamond gift parcel to every guest.
Tickets must be paid in advance to secure your booking. Bank details below:
Standard Bank Centurion
Branch: 051001
Savings Account: 015 456 447
Send proof of payment to info@lavolta.co.za
Most people want to do the right thing and make a difference. We just don't know where to start.
The Golden Hearts Charity Ball is an opportunity for you to contribute to changing the lives of a
whole group of young people who have had a bad start in life and help them to develop into
strong, well balanced adults. The future is in our hands, as the saying goes, and whatever we
can do to touch as many lives as possible in a positive and practical way can make a
difference right here in our back yard.
What counts in life is not the mere fact that we have lived. It is what difference we have
made to the lives of others that will determine the significance of the life we lead. Nelson Mandela
The Golden Hearts Charity Ball is a Black Tie, Dinner and Dance Event including wonderful
entertainment, exciting prizes and give aways as well as a mini auction to raise funds
for a worthy cause. Bramley Children's Home based in Brooklyn is an incredible facility
that takes care of traumatised and abused children of various ages and backgrounds,
helping them heal, grow and develop their potential.
It is no coincidence that Nelson Mandela day has been chosen for this event. We believe that
our society has the potential to be the best in the world because we have the inspiration of
the great man as our guide. Be one of the amazing, generous and visionary people to
have a bearing on our future.
One young man has stepped forward to galvanise us into action on Mandela Day 2015.
Matthew Cole Fincham is the Champion of the Bramley Children's Home and
together with La Volta Dance Club in Centurion, has been the instigator of this fantastic event.
He will be stepping totally out of his comfort zone and performing a special dance on the night,
which will stir the loins, as the finale to the evening's spectacular entertainment.
Some incredibly generous and special sponsors for the night so far…. are:
La Volta Dance Club / Unlimited Events / Nima Marketing Solution
For any more information please contact:
For tickets please email: info@lavolta.co.za
General: Julie Smit julie@lavolta.co.za or Yots Bisschoff 083 317 2077 info@lavolta.co.za
For CSI: Maritza du Plessis on 073 702 3177 / maritza@nimamarketing.co.za
Matthew Cole Fincham & Morgan Nortje practising at La Volta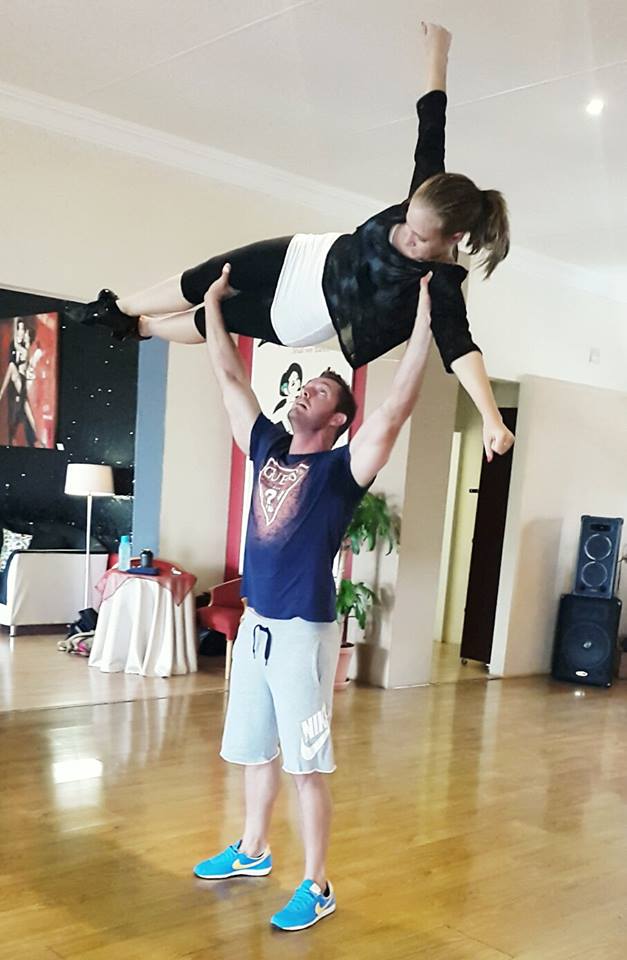 Tasks that will be undertaken include:
Children Computer training and a special Education Fund
Painting the facilities
Laying new carpets
Making new curtains
Fixing broken gutters
Making garden beds & planting flowers
Acquiring new beds & bedding for the children
Fixing broken taps, lighting fixtures and so much more…
Bramley Children's Home
Bramley Children's Home is a 24-hour residential care facility for orphaned, traumatised
and abused children. The home was established in 1960 on premises bequeathed by
the late Mr. Bramley in the Brooklyn, Pretoria Area.
The home is registered to accommodate 54 children of all races and church denominations
and is divided into 4 cottages, each accommodating between 12 – 15 children between
the ages of 6 and 18. The aim is to provide a secure environment for these children,
with the programme concentrating on therapy, family reunification and foster care
placements, where necessary.
Matthew Cole Fincham
Champion of Bramley Children's Home
A health and lifestyle professional
MC for any occasion
Mr Pretoria 2010, Bachelor of the Year 2011, Mr World representative 2014
Cosmopolitan Sexiest Man Calendar 2015 – Mr September
Brand Ambassador for Mont Blanc, Guess and Fit Model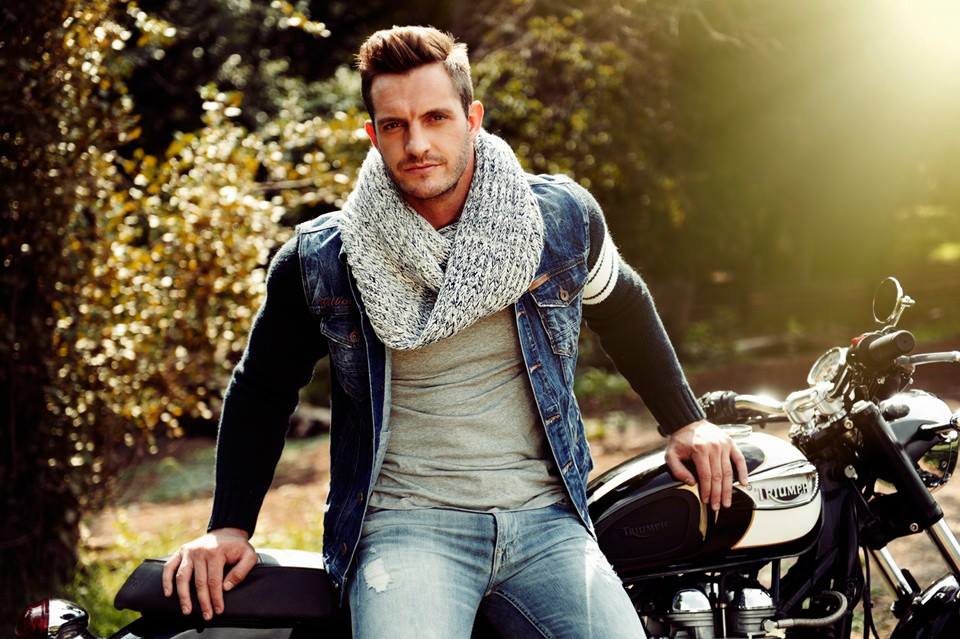 La Volta Dance Club www.lavolta.co.za
La Volta dance studio was established in 2005 and has now become a buzzing, thriving Ballroom
and Latin Dance Club in the Centurion, Pretoria area.
La Volta specializes in teaching clients of all ages with diverse needs, from beginners who
have never danced before to advanced students who wish to dance competitively,
in a fun and stimulating way.
Our VISION is to ignite a passion for life in every person through dance.
Our MISSION is to make a difference in people's lives by creating a fun and
respected brand of quality dance instruction in South Africa
Every year La Volta chooses a charity to support.
Unlimited Events www.unlimitedevents.co.za
After 16 successful years in business, Unlimited Events Group is today one of South African's
leading service providers to the events industry. Unlimited Events Group houses specialist
event supply businesses including Unlimited Events Décor, Unlimited Hire, Unlimited Events
Entertainment, Unlimited Balloons, Dipsy Dots Kids Parties, Unlimited Photos and ProBrush
Hair & Beauty Salon. Together they provide seamless integration of event décor design and hire,
entertainment / teambuilding, sound and lighting, photography, make-up, hair and beauty,
balloons and kids party solutions, ranging from 10 to 10 000 guests. Unlimited Events
themes thousands of private and corporate events, product launches, weddings,
year-end functions and conferences each year. Hard work, dedication and passion
for innovative ideas has ensured that Unlimited Events Group is the preferred event
solution supplier to many blue chip brands across the country and is rated by
SEESA as a level 3 BEE company.

Nima Marketing Solution www.nimamarketing.co.za
Nima Marketing Solutions is a marketing outsourcing company that was started with the
vision to grow in such a way that they would be able to help charities with their marketing
without charging them. The company was established in December 2014 and reached their goal
within the first month of business. Nima Marketing Solutions channelled their main focus
towards Corporate Social Investment (CSI) projects and events for organization. This way the
charity of choice for that organization will receive exposure and the organization is lead every
step of the way to get involved with their community and make a hands-on sustainable difference,
rather than just giving money towards an event.
Marketing is our passion and giving is at the heart of it all.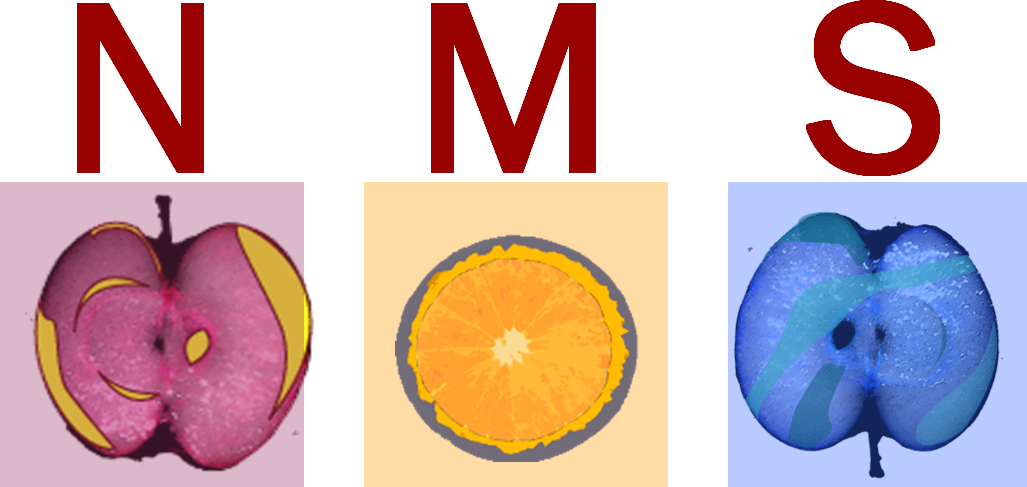 Humongous thanks to the adorable Ettienne from Minuteman Press in Centurion for
sponsoring some flyers for La Volta Dance Club's Golden Heart's Charity Ball
on the 18 July. The kids from Bramley Children's Home Salute you Sir!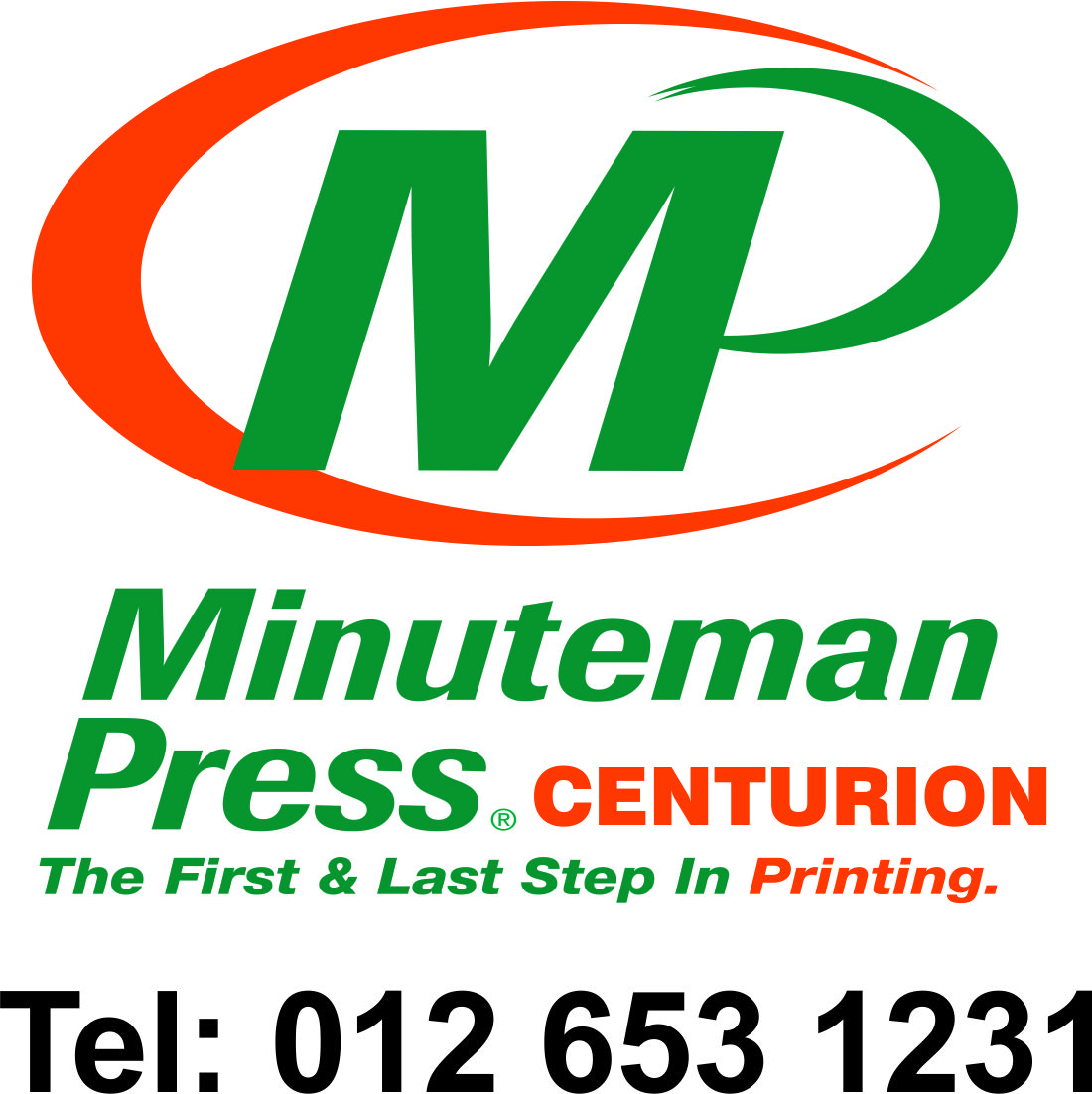 _________________________________________________________________________________________________________________________________________________
GRANT TO THE YOUTH IN HONOUR OF MADIBA'S BIRTHDAY!!!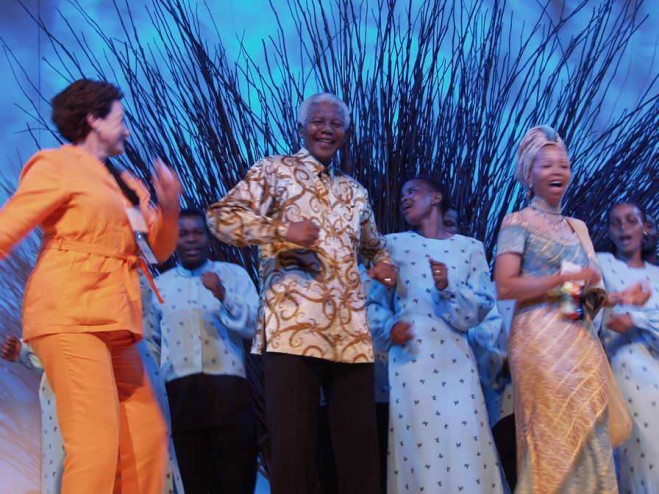 Happy Birthday Nelson Mandela!!! 18 July 2013
Six Month Free Lessons Grant
Kindly sponsored by Audrey & Philip van Vuuren
La Volta Dance Club in Centurion is offering to award two young people the opportunity to learn Latin and Ballroom dancing for free for six months. This is an exciting opportunity for young people to gain so much besides learning a few steps. The value of this package will be felt for a lifetime.
Anyone who is passionate about dancing or has a compelling reason to be chosen should apply.
Basic Package per week:
1 x Half Hour Private Classes
2 x Hour Group Classes
2 x Hour Socials
1 x Hour Line Dancing
To Qualify:
From 13 Years Old until 21 Years Old
Live in Centurion
Have transport to classes
(2 x Couples or one Boy one girl)
Write a paragraph on why you should be selected – email Yots at lavolta@lantic.net
(Please include your name, age, address, telephone number, school)
CLOSING DATE: 23 September 2013 - 67 Days from Madiba's Birthday
Benefits:
Enhances your brain activity – so say hello to high marks!
Enhances posture and concentration – so your teacher will be happy!
Enhances discipline, stamina and memory – perfect for exams!
Enhances coordination, flexibility, balance, strength and endurance – so you sports fundies can have the edge on the competition!
Overcome shyness – so nobody will put you in the corner!
Blasts the calories – so your belly will be happy!
Liberates endorphins – so the world can be populated by a bunch of happy people!
Hidden Benefits:
Girls learn how they should be treated
Boys learn how to be gentlemen
Enjoy your matric farewell or University functions with confidence
Be socially ahead of your class mates
Impress your future bosses or that special someone
A fun way to relax and break away from your studies
Prospects for a future career as an instructor or business owner
_____________________________________________________________________________________________________
Seriously FUN! Flash mob Awareness Campaign For CANSA TLC (See video below to learn the dance!)

CANSA- TLC offers support to children affected by cancer. In conjunction with La Volta Dance Club, we are putting together an awareness campaign for children battling with cancer. June is the CANSA youth month where we promote a healthy living campaign for which we would love to promote a spontaneous fun activity that anyone can take part in.
This is going to be a FUN all-inclusive event engaging the whole community. We propose a flash mob doing a line-dance and performing it at various local shopping centres on the same day and exact time. We hope that schools, businesses and communities across the country will get involved.
Benefits of the flash mob:


Encourage a healthy lifestyle amongst children & adults through exercise.


Promoting awareness of early signs of cancer.


A sense of team work, camaraderie and working towards a bigger goal.


Encourages community service & can contribute to hours for life orientation projects at schools
The chosen song is 'I Believe' by 'Yolanda Adams' which is a very uplifting track with an inspirational message, that is perfect for stirring the heart strings as well as the body into motion. We believe that the more people are aware of this serious illness in children, the faster people will get diagnosed and many lives can be saved! The dance has already been choreographed by Julie Smit from la Volta.
How you can get involved:


Go to https://www.facebook.com/pages/La-Volta-Dance-Club/188171077860209 and like the page so you don't miss any important announcements regarding the flash mob


Sign up or pledge your commitment on our event page via facebook. You will also find a donate button on the web www.cansa.org.za where you can help to get people to contribute towards supporting children with cancer.


To sign up as a team leader please e-mail lavolta@lantic.net


Arrange with your local Shopping Centre for permission to perform the dance
1. Arrange with security for all eventualities
2. Make provision for a sound system at the Shopping Centre
3. Performance will be 12pm precisely on Monday 17 June 2013
4. Remember the sound track
5. Print the bold text in the next line or the attached logo and use it somehow on your clothing /head showcasing your support for childhood cancer assistance.
CANSA-TLC SHOWING SUPPORT FOR CHILDREN AFFECTED BY CANCER


Invest in a golden / bright yellow shirt for the big day (Gold is the colour representing childhood cancer)


Learn the line-dance by
1. Following the U-Tube clip (found through La Volta Facebook page & CANSA website)
2. Arranging an instructor through La Volta or your school to teach a group
3. Joining the La Volta Line-dancing Class on a Thursday at 7pm
CANSA TLC (Tough Living with Cancer) is a programme for children and teens diagnosed with cancer or affected by cancer (a family member has cancer). Support is provided to the family as a whole in both scenarios.

"No child or family should have to face cancer on their own," says Sue Janse van Rensburg, CANSA's CEO and cancer survivor of over 29 years. "Our TLC programme is dedicated to providing tangible love, care and support to children and families affected by cancer."
For more information please see: http://www.cansa.org.za/tlc-for-youth-and-families-affected-by-cancer/
Please show your support and join us on facebook CANSA-TLC group or CANSA Teens Living with Cancer group
Seriously FUN! CANSA TLC Flash Mob - Learn the Dance
http://youtu.be/cAp4-osyNtw
Matthew Cole Fincham and Morgan Nortje getting into the mood for the dance they will be performing at the Charity Ball...