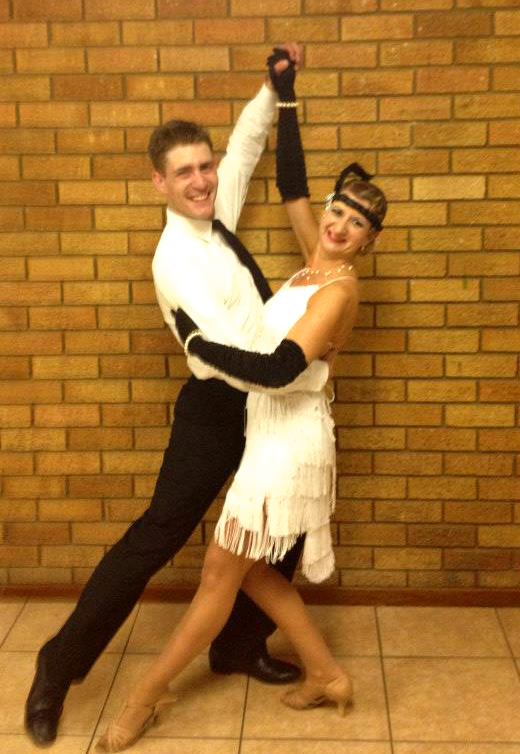 Nellie Lourens
Hi, I am Nellie and I am so proud to say that I was La Volta's very FIRST student and after all these years I can really say that this is part of my life and I have never had one moment's regret in joining.
I love dancing, especially the graceful ballrooms, music, playing piano, reading and spending quality time with all my loved ones, friends and family. These last few months I realized just how important the above are and that life must be lived to the fullest – every minute of every day! And of course I support the best rugby team in South Africa – the Bulls!!! 'My bloed is blou!'
I really look forward to meeting all of you!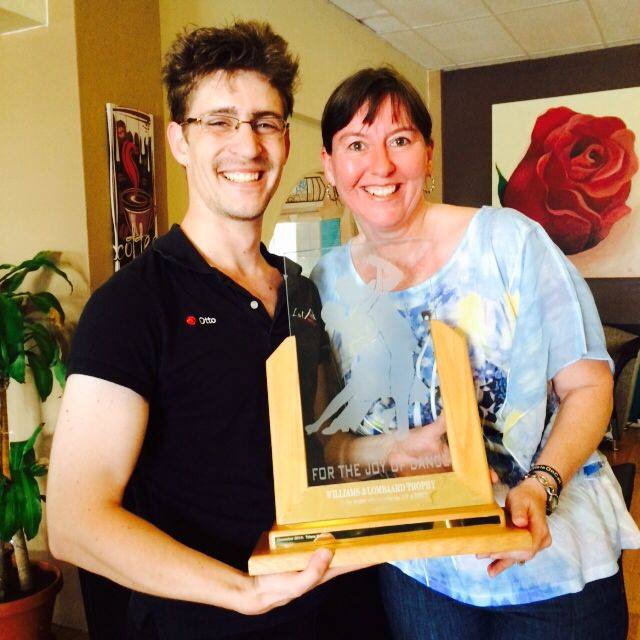 TRISCA
La Volta saved my life! Or are extending it at least. I was told by doctors that due to the detection of a heart defect, I had to start exercising and to reduce stress in my life. La Volta was the answer to both these requirements. I have not had so much fun since varsity…..and that was many moons ago, believe me!
The personnel of La Volta are the most amazing people, treating every client as if he/she is their most valued customer, never judging and always smiling!
For the few hours a week that I am dancing at La Volta, all of the world fades away and when I'm done dancing, I am physically exhausted (hence the exercise part of it), but emotionally revitalized and relaxed. There is no better spa or psychiatrist or personal trainer or detox diet than dancing at La Volta!!
Thank you Julie and cru for keeping me ALIVE…..in every sense of the word!!!
Love Trisca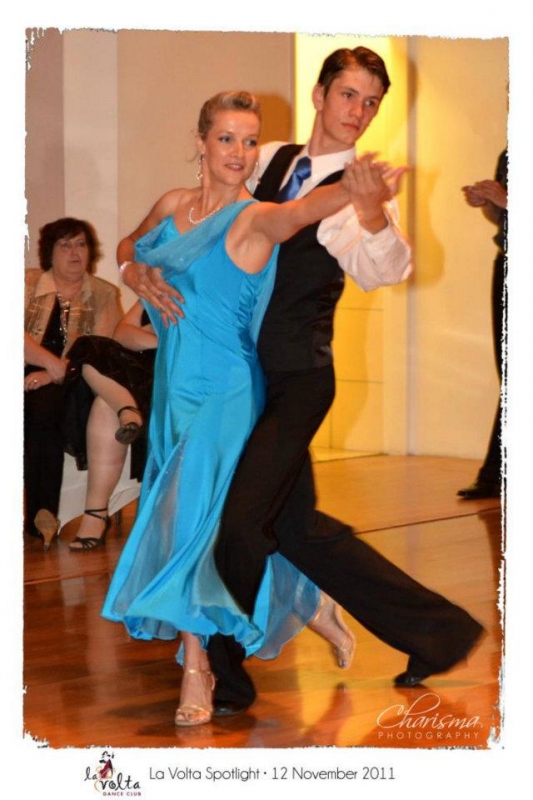 Alexis Grewan August 2012
My La Volta Fairytale Once upon a time, a damsel in distress Pondered her misery and life, an upturned mess. She asked herself What madeth me giddy once long ago? And recalled a time of turn and a lift, a La Volta, you know.
Aaaahhhh!........La Volta! Yes indeed And off she sped with absolute speed. Before she knew it, she was giddy and gay Prancing and dancing all through the day. Whisked round the floor to feel beauty and awe Graceful.andfree Lady (at last) for all to see.
It tickled her pink, it sparkled her core, No more distress, she just took to the floor. What a wonderful tale of total delight; A fairy tale story to make one right.
Damsel turned lady made princess to shine, Watch for the angel.shes looking divine! Shes flitting and floating and flying about Dancing has done it the truth is now out! Its time for all to step into laughter, You, too, can have a happily ever after!